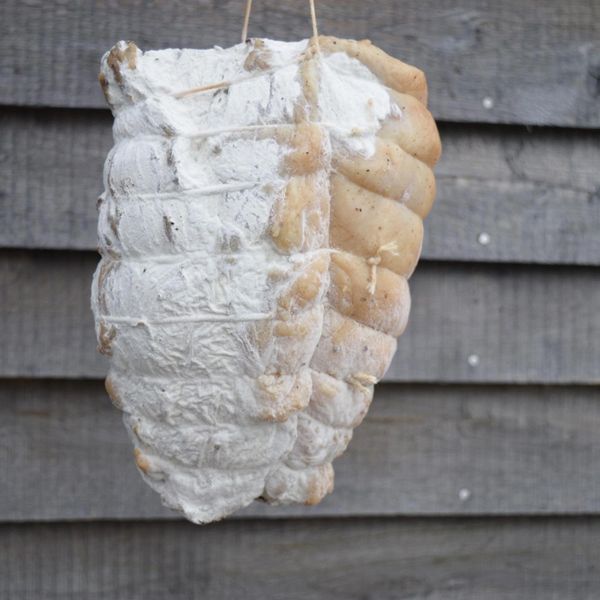 At this years Summer of Charcuterie one of the stand out makers was undoubtably Hay Charcuterie, who turned in a very impressive nine products spread amongst the top tens in several categories. But our Panellists were particularly impressed by their signature Hereford ham. It scored well across the review board to become the clear favourite in the whole muscle category and painted a clear picture of the dedication to, and refinement of, local flavours and healthy practice in every stage of the charcuterie making process.
Hay charcuterie describe their Hereford ham as "A Prosciutto style ham, dry cured, air dried and washed with Herefordshire Cider." What would seem a fairly simple blend of Herefordshire Cider, Salt, the best quality pork, and a little love provided us with one of the best products turned in at the Summer of Charcuterie review.
Panellists described it as 'stunning' produce, 'perfectly sliced' with 'beautifully pitched seasoning that complements the pork'.
Clearly a winner, and a fantastic example of what Rod and Rachel Lewis have achieved, at a time when any talk of the British Charcuterie scene has to reference Hay as one of the most exciting firms operating in the sector. Be sure to give it a try yourself and let us know what you think- https://haycharcuterie.co.uk/shop/ols/products/hereford-ham