In this producer profile, we have taken a closer look at Hay Charcuterie, a producer of quality salamis and cured meat. Founded and run by accomplished chef and charcutier Rod Lewis and his wife Rachael from Hay on Wye in Wales, placing great importance on the locality and quality of their products.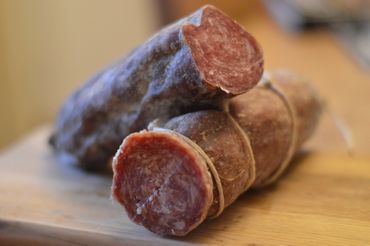 Hay Charcuterie focuses on sustainability and quality of produce, supporting the Slow Food UK movement that encourages low food miles and local sourcing of produce, avoiding unnecessary additives and only using processed ingredients on a minimal level while exclusively using high-quality ingredients in the making of their salamis as well as being affiliated with the Rare Breeds Survival Trust. This gives their products a traditional nature as well as an edge on quality and sustainability.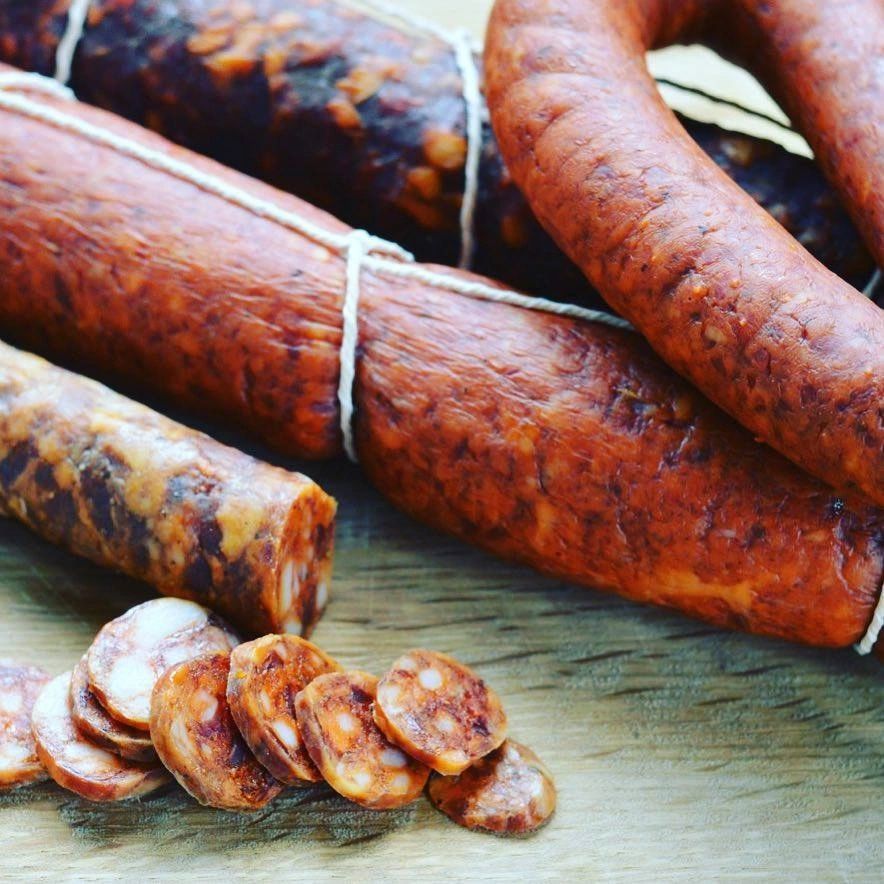 Hay Charcuterie produce some of their own takes on traditional classics such as a house 'Nduja, Pancetta and a Gaunciale, while also adding their own creative twist with goods such as the Herefordshire Cider Chorizo – a take on the classic Spanish salami made with Cider or the Sobrasada Rodrigo a Majorcan style spreadable salami tailored with Rod's own spice mix.
We could not recommend Hay Charcuterie enough, it is high in quality, sustainability and personality – made with care and respect by a chef of exceptional talent with heaps of experience. To browse this wondeful produce please visit – https://haycharcuterie.co.uk/products