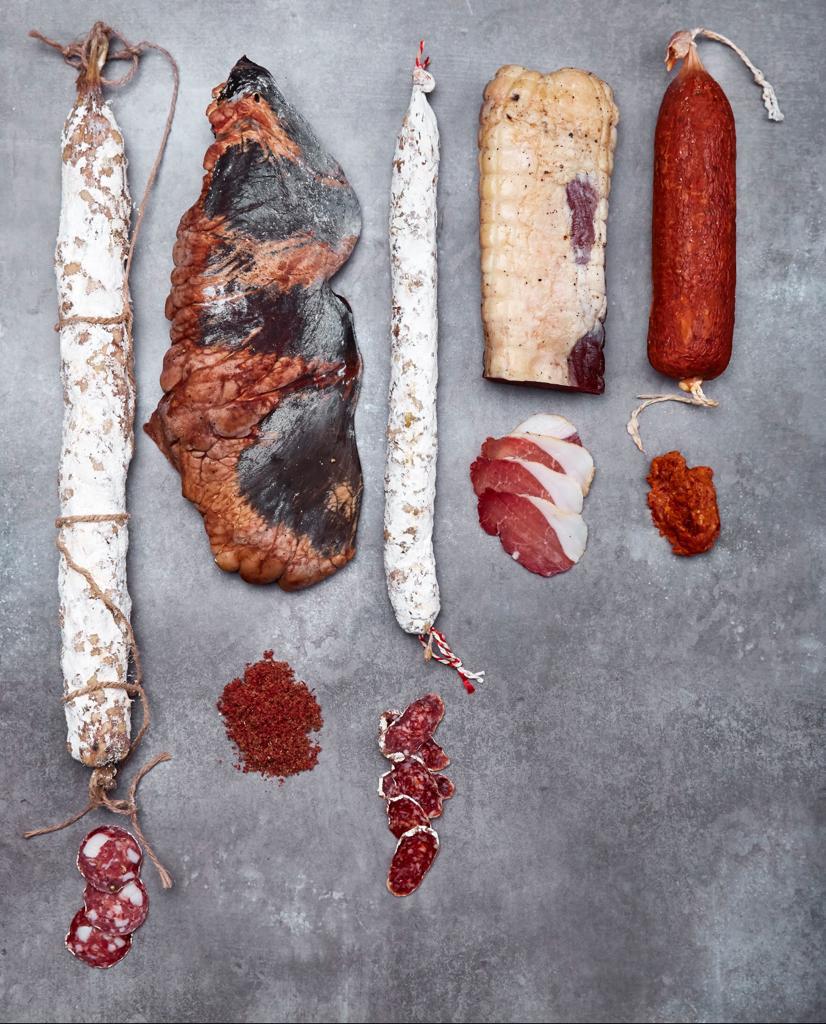 The British Summer of Charuterie awards turned out some incredible goods, from some extordinary producers. One of these was Brighton based outfit Curing Rebels. A friendly and imaginative young company with an eye for detail and ethical suppliers, they make their charcuterie with ingredients sourced exclusively from independent owner operated firms, which farm high welfare animals they also use only 100% biodegradable packaging- identifying Curing Rebels as a low impact, but high flavour firm.
The product that Curing Rebels entered to our Summer of Charcuterie was their Brighton Salami. At first glance this immediately looked the part! this was our review panel clear favourite in the salami category.
Rich depths of bright, clean flavour from the peppers with a beautiful aromatic flow from the fennel, this salami looked, smelt and tasted absolutely fantastic. A wonderful testament to what can be produced with well sourced ingredients and the right attitude, this salami was a beautiful example of the kind of artistry we were so pleased to find in this review. An absolute stunner. The fact that all the packaging used was also biodegradable was a lovely bonus as well.
We look forward to what else these Curing Rebels can conjure up in the future, and recommend you give them a try this Christmas. View the full range here- https://curingrebels.com/